I want to make pants; I really do. But, I don't have the things required to make them.
I do have a
pattern
, and I do have information on
making pants fit
. But I lack notions. I lack fabric. I lack muslin fabric. And lastly, I lack a car to purchase these things.
But I am planning to get on it soon. As soon as my car actually returns to me.
In the meantime, from my limited fabric stash, I have few choices of things I can actually make. However, this pattern, Butterick 6573 is possible.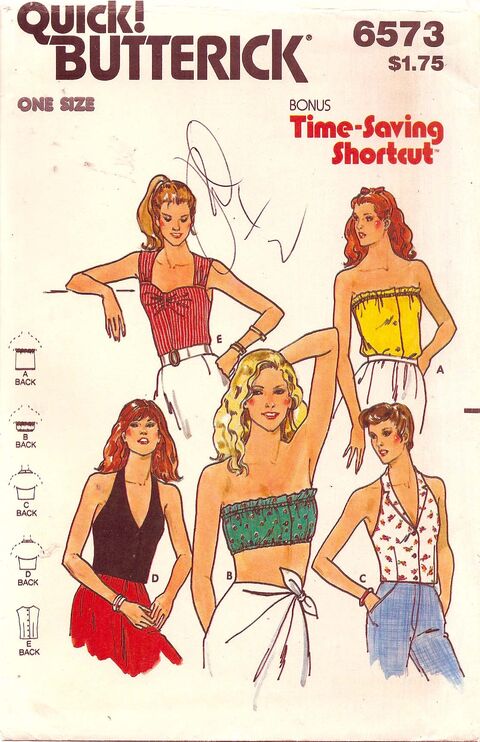 Image from Vintage Patterns Wiki.
I snagged this one at a yard sale a few years back. I did make View C but it was awful. I didn't understand topstitching, so the lining showed. It was far too small, and the darts were poorly made...
Weekly bread is postponed. I need whole wheat flour to make whole wheat bread...and you know...the whole car thing.