Thursday was my nephew's 3-month birthday. So we had a mini celebration for the little guy.
His nursery is done up in
Pokemon
theme, and it appears his "favorite" is Togepi. If you look at the picture below, I think it is because Togepi's shell has high contrast. I know babies can't really see color at this point in development, but they can recognize contrast.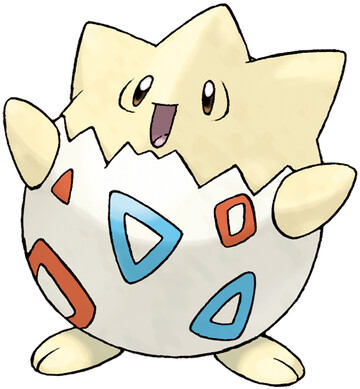 Anyway, I was in charge of cupcakes. So I decided to make them look like Togepi.
They're not terrible, but I think I would have been much better off if I had not purchased whipped icing. The traditional icing would have been much better for his spikes. I tried to
decorate cookies
on the more professional scale recently, and I am not very good at it! I have no idea how someone can be so patient when it comes to something you will eat in less than 30 seconds. =P
What kind of special decorating have you done for a birthday?